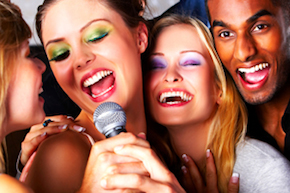 ---
Tracks Planet - Backing Tracks.
Just Sing.
Tracks Planet provides backing tracks for instant download. We have a hugh catalogue of professional quality backing tracks, and we add new instrumental versions every week. Take a look... Here you will find everything you need to improve your performance.
You can also find us on iTunes and Amazon.
---
Tracks Planet - Multitracks.
Sing along with custom instrumental tracks.
Now you can sing along with custom instrumental tracks. You can mute/unmute tracks and set the volume tracks as you wish. Improve your perfomance with your own accompaniment tracks and impress the audience with amazing and exclusive covers!
If you are a guitar player, bass player, drummer... You can play along with these custom backing tracks as well.
You can find a demo by clicking on the link below.
DOWNLOAD DEMO
---
Tracks Planet - GarageBand Songs.
Your personal music creation studio.
The moment you launch GarageBand, you can start making music. A new, beautiful, more intuitive interface makes it easier than ever to capture your performance, fine‑tune it, and mix it down to a finished song. iCloud allows you to keep your GarageBand sessions up to date across all your iOS devices. It also lets you start sketching out a song idea on your iPad, iPhone, or iPod touch, then import it wirelessly to your Mac to take it even further.
Feel free to visit Apple docs to learn more about GarageBand.
LEARN MORE
---
TracksPlanetUSA.
YouTube channel for backing tracks.
YouTube is the place where people are. It's the place where everything happens. In December 2006, Time magazine wrote: "YouTube is to video browsing what a Wal-Mart Supercenter is to shopping: everything is there, and all you have to do is walk in the door.
Most of the content on YouTube has been uploaded by individuals. Sometimes are singers performing beautiful songs. If that is your case, take a look to this channel. It's full of amazing videos with accompaniment tracks. The most of the times you will find everything you need to show the world your voice.
Feel free to visit the channel: TracksPlanetUsa
... And don't forget to subscribe if you like what you see.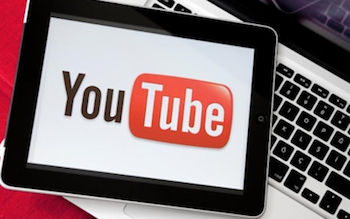 ---
Tracks Planet - Blogger.
Suggestions and more.
We have created a blog to post some thoughts, tips or suggestions. Maybe some of them will be useful to improve the sound of your voice.
When a singer makes a cover of a known song and wants to upload the video to YouTube, there are several legal issues that he should know. Obviously, we can not be your lawyer, but maybe you can appreciate a word of advice.
Also, sometimes we write a review of some known song, in case you are interested in our opinion.
We will be happy if you visit our blog: Tracks Planet - Blogger
---
All tracks available for download are recreations, they are not the original music, but have been created to sound very much like the original. All musical material on this website is re-recorded and does not use in any form any feature of the original recording. All rights are reserved for the songs reproduced on this website. Without permission, all uses other than home and private use are forbidden.
---